For those of you who can't join us in person on Tuesday, September 16, or those who would just like to see the them, I have posted my slides for my breakout session at the Northwest Arkansas Business Women's Conference. If you view the presentation at SlideShare, you can see notes for each slide, too.
If you're participating in an all-day (or several hour) job interview, it's likely that you will be eating lunch or dinner with your interviewer(s). Here are just a few tips to help you succeed in this circumstance:
Brush up on the news. There will likely be some "casual" conversation during this lunch interview.
Use your best manners. (This should go without saying.)
Bring along a small notepad and pen. You may need to jot something down during the meal.
If you know ahead of time where you will be eating, review the restaurant's menu and choose two or three possibilities.
Order something from the middle price point on the menu.
Choose food that can be eaten with fork and knife, if possible. Avoid potentially messy food (like some sandwiches, soups and salads) and smelly food like onions and garlic.
Order something light or small. You will be doing a lot of talking during this meal.
Food allergies or sensitivities? Try to order something on the menu that you can eat without special preparation by the chef, if at all possible.
If rolls or bread are provided, tear off a small piece (what you will eat in a bit or two) and butter just that. (Do not butter the entire piece at one time.)
Choose something uncarbonated to drink, like water or iced tea.
Be exceptionally polite to the servers; how you treat them is a good sign of how you may treat employees or co-workers.
Avoid overly personal conversation. Don't say anything you would not say in the interviewer's office.
Leave your cell phone in your pocket or purse. Don't take it out even if the interviewer takes his or hers out. (The only exception to this is if you and the interviewer need to look at your calendars for planning a follow-up interview.)
And bring a dental floss pick with you; you can use this if needed when you are in the restroom. It's better to have it and not need it, than to need it and not have it.
Always remember this one key tip: don't let your guard down. Even though the setting may seem more informal during a meal, you are still being interviewed and evaluated.
Do you have other tips you'd recommend? Or a story about a lunch interview that went exceptionally well . . . or terribly?
For my COMM 4633 Social Media for PR Spring 2013 class at Southeastern University
For those students in Social Media for PR who choose not to complete a Personal Learning Network Project, there is another option. You can write a short paper on an aspect of social media in public relations. Topics for your paper could include virtually anything we've read about as part of our course. Consider what's most interesting to you or what you are most passionate about. Even consider what's most confusing about social media. You could write a case study or a literature review, if you wish, as your paper.
Five to seven pages, not including Title Page, Abstract & Works Cited
Eight to ten sources, including at least two peer-reviewed sources. Peer-reviewed sources include: Journal of Public Relations Research, Public Relations Journal, Public Relations Quarterly, Public Relations Review.
PART 1 – TOPIC CHOICE  (25 POINTS OF FINAL GRADE)
DUE: End of Week 3, in MyFire
What topic have you chosen for your term paper? Why do you think this will be a beneficial topic for you to research?
PART 2 – ANNOTATED BIBLIOGRAPHY  (50 POINTS OF FINAL GRADE)
DUE: End of Week 5, in MyFire
Using the guidelines provided by Purdue's OWL, submit your APA-formatted annotated bibliography of eight to ten sources, including at least two peer-reviewed sources. Peer-reviewed sources include: Journal of Public Relations Research, Public Relations Journal, Public Relations Quarterly, Public Relations Review. For each source, do at least one of the following, in a well-developed paragraph: summarize, assess and/or reflect. (See a sample annotated bibliography.)
PART 3 – COMPLETED PAPER  (175 POINTS  OF FINAL GRADE)
DUE: End of Week 6, in MyFire
A rubric for evaluation will be available by the end of Week 4.
Though the tips in this post are aimed primarily at those who are participating in on-demand learning (AKA elearning) in the workplace, many of these suggestions also apply in for-credit online college courses.
Get into a proper mindset. Remember that on-demand learning is NOT a poor replacement for instructor-led, classroom training. In fact, according to a US Department of Education study, elearning has been found to be more efficient and have better retention in many cases.
Schedule time on your calendar for the course, just like you would for any classroom training.
Find a quiet, distraction-free environment for the course, if possible. Perhaps you could use an available conference room if you don't have a private office.
Let your co-workers know that you will be unavailable for the time that you are completing the class. Forward your calls to voicemail, if that's acceptable in your workplace.
Consider even posting a sign outside your office or cube letting others know that your learning is in progress.
If there is audio for the course, and you do not have a private room in which to take the training, wear your most comfortable headphones. (For me personally, if the course will take more than an hour, I'd prefer to wear over-the-ear headphones rather than earbuds.)
Limit your own multi-tasking during the course, no matter how tempting it might be.
Before the course begins, think "How might what I will learn help my ability to succeed at work?"
As you're going through the scenarios in the training, jot down how you will apply the concepts on the job in your specific work environment.
Unlike in a classroom setting, go at your own pace. Start and stop the training as needed. Replay or repeat sections when you need to, without the nagging worry that you're holding others back.
Take lots of notes. Don't rely on your memory.
After you've completed the course, have a discussion with co-workers about what you learned. (This will increase your own retention of the information.)
And for environmentally conscious learners, knowing that on-demand learning uses a significantly smaller carbon footprint is a welcome benefit.
What other suggestions do you have for getting the most from an on-demand learning course?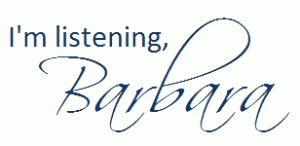 As I sat there in the pre-dawn hours at my in-laws' home in Biloxi, sipping my coffee in the dark, listening to nearly a dozen relatives snoring (mostly) quietly, I began to reflect on Thanksgiving and what it means to me. And inevitably, I started making connections between this traditional large family meal and my college classes. Why? I don't know. But it popped into my head, so I went with it. I started thinking . . . what has Thanksgiving dinner taught me that has made me a better communicator? And this is what I came up with.
Turkey: The best turkey I ever had was a deep-fried one. Mmmm. But boy oh boy can deep frying a turkey be a dangerous task. In my classes, sometimes I like to walk on the edge a bit with our discussions. I must always remember to keep the metaphorical fire extinguisher nearby, just in case of explosions.
Cranberry Sauce: It doesn't all need to be sweetness and light in my classes. I can be tangy/tart and get some points across even better. I just need to watch for my snark level getting too high.
Dressing / Stuffing: Just like some folks prefer stuffing (cooked inside the turkey) and others prefer dressing (cooked outside), my students have preferred learning styles. If I want them all to learn, I need to offer both.
Rolls: At our house, the rolls were often an afterthought. Sometimes we baked them halfway through the meal and served them almost at the end. Great teaching ideas sometimes crop up last minute, too.
Gravy: The first time I had Thanksgiving with my in-laws, I saw my soon-to-be mother-in-law making hard-boiled eggs. When I asked, "What are the eggs for?" she looked at me quizzically and said, "For the gravy, of course." It was that day that I learned that some of my preconceived notions about how things should be done were way off base. The gravy — hard-boiled eggs, gizzards & all — was wonderful. Sometimes I need to add something a colleague suggests, something that may seem off-base to me at first, into my classes just to mix things up a bit.
Green Bean Casserole: Has there ever been a tastier, yet less attractive, side dish? Sometimes the methods I use in my class may seem a bit slopped together, but I promise there is a method behind the madness, and it will all come out "tasting" wonderful in the end.
"Uncle Oscar": I think everyone has that one relative — we'll call him Uncle Oscar here — who you invite to dinner knowing full well he will attempt to monopolize the dinner conversation.  Consider making placecards and assigning seats for dinner. Whoever had the pleasure of sitting near Uncle Oscar last year gets to sit at the opposite end of the table this year. And in class, when I have an Uncle Oscar — the student who feels compelled to answer EVERY question I ask — I do my best to ask questions in a way so that Uncle Oscar doesn't get the opportunity to answer first, at least. For example, I may say, "Let's hear from two or three people who went to high school outside of the state of Florida," knowing full well that Uncle Oscar is a local boy. Or "Let's hear from the last person to take his or her seat in class today." And many times, I'll have whoever has just answered a question choose who answers the next question. This helps us hear from more voices and learn from more points of view than just Uncle Oscar, no matter how smart or sweet he is.
Black Olives: As I was growing up, my mother would always open a can of black olives and leave it in the fridge before Thanksgiving dinner. It always brought us into the kitchen so we could snitch an olive or two while she was cooking. Similarly, I leave a basket of candy in my office at all times. (I'm not confident my students share my affinity for black olives!) Some of the best conversations I have with my students are when they just happen to pop by for a Fireball, Nerds or a Snickers bar.
Dessert: My favorite part of Thanksgiving dinner is eating pie for breakfast the day after Thanksgiving. In my classes, I like starting with the fun stuff first, especially when the previous class (meal) was a bit on the heavy side.
Leftovers: With every Thanksgiving dinner, at least every Nixon one, comes leftovers. Lots and lots of leftovers. Well, we often have planned-overs (we cook extra of some of the food with intentions of having it for another meal later.) I frequently give students bite-size chunks of information on one day that I intend for them to repurpose another day in class. The key is getting them to remember the information from the previous day. If anyone has tips for this, please share!
So what has Thanksgiving dinner taught YOU about being a better communicator?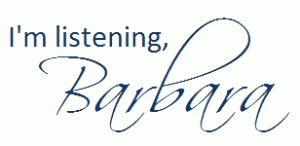 Now that the cold front has moved in and we've finally had a bit of rain, it's even more gorgeous at the Botanical Garden of the Ozarks. Here is a selection of some of the hundreds of the photos I have taken there in September (so far).

Over the weekend, I had the opportunity to go back up to Green Bay, where my family lived for almost 13 years. In addition to great conversation with good friends, I went to the Green Bay Botanical Garden on another of my photo safaris. It was a nice, cool, windless day (otherwise known as a perfect day for taking pictures).
It surprised even me when I realized I had never visited the garden when we lived in the area, except to see the annual WPS Garden of Lights over the holidays several years.
Here are a few of the photos I took while meandering through the garden with my good friend Ann.
Do you have a favorite photo in this slideshow?